Ten Cool Crazy Custom All Terrain Vehicles. Extreme ATV Mods and Pimped Out Quads.
From the techno to the ghetto, ATV's claim their turf. Presenting a pictorial review of 10 uncommon all terrain vehicles and audacious quads from all sides of the pimp.
Ghostly White High Tech Race Quad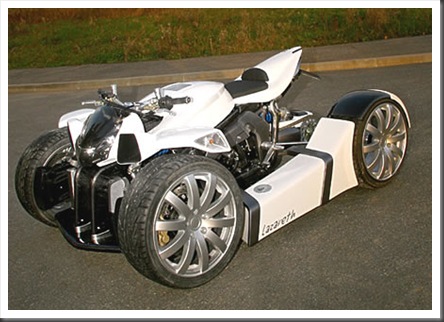 Dirty South Pig Pimpin'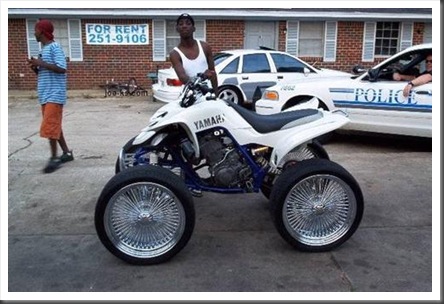 Deep Southern Friend Mud Busting Monster Quad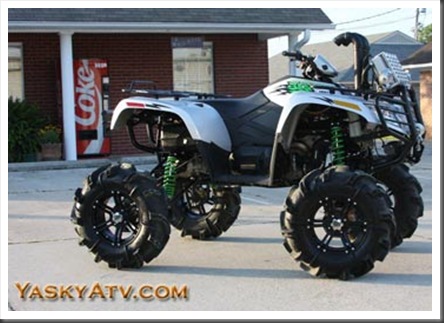 Quadzilla Meets Tank: A Redneck Dream Ride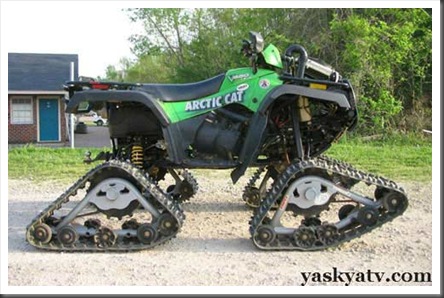 Big City Big Rims "We Ridin' Spinners We Ridin' Spinners…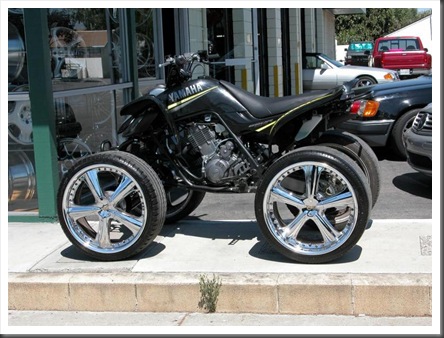 Trailer Trashy Trick Out "… Ridin' Spinners We Don't Stop"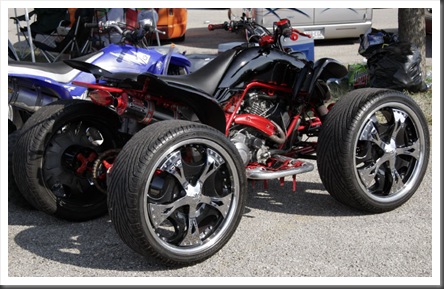 Mad Max Beyond Dirt Dome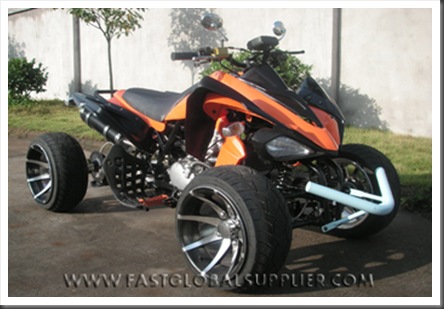 Quads For Snobs Playborg Style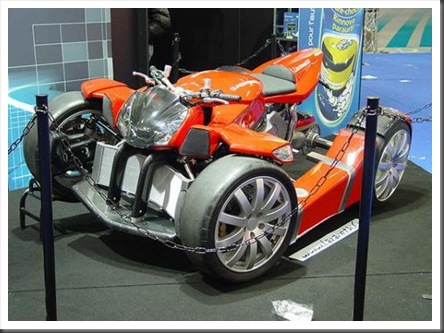 By the Power of Greyskull…. Dirt has the Power!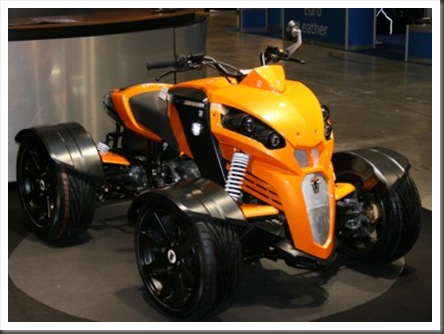 Factory Fresh Street L33t
Dead to rights, I'll spin any one of the tricked quads and ride the custom 4wheelers any chance I get. If you were in this round up, holla' at us and let's get dirty!